Deepak Goyal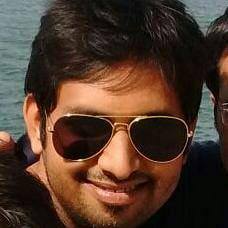 <b>Deepak Goyal is certified Azure Cloud Solution Architect. </b>He is having around decade and half experience in designing, developing and managing enterprise cloud solutions. He is also Big data certified professional and passionate cloud advocate.
Recent Post
Copy activity is one of the most popular and highly used activity in the azure data factory. Copy act
Overview Cosmos DB In todays world its very important that your application is fast, highly available
Azure Database for PostgreSQL is a PostgreSQL Community Version (available under the GPLv2 license) d
Azure sql database is highly used database in the azure stack. In this blog we will see step by step
If you are looking for how to create linked service in azure data factory using sql db you are at the
In this tutorial I will show you step by step how you can create your first Azure SQL database in to
What are the big data analytics options in azure Raw data is irrelevant. It is the big data analysis
Let's go azure portal to create the blob storage account. In the search box type storage accoun
Azure fundamentals Azure Fundamentals exam Az-900 is one of the most popular exam in the Azure world.
How to Create a Free Azure Account Step by Step Creating the Free Azure account Go to https://az